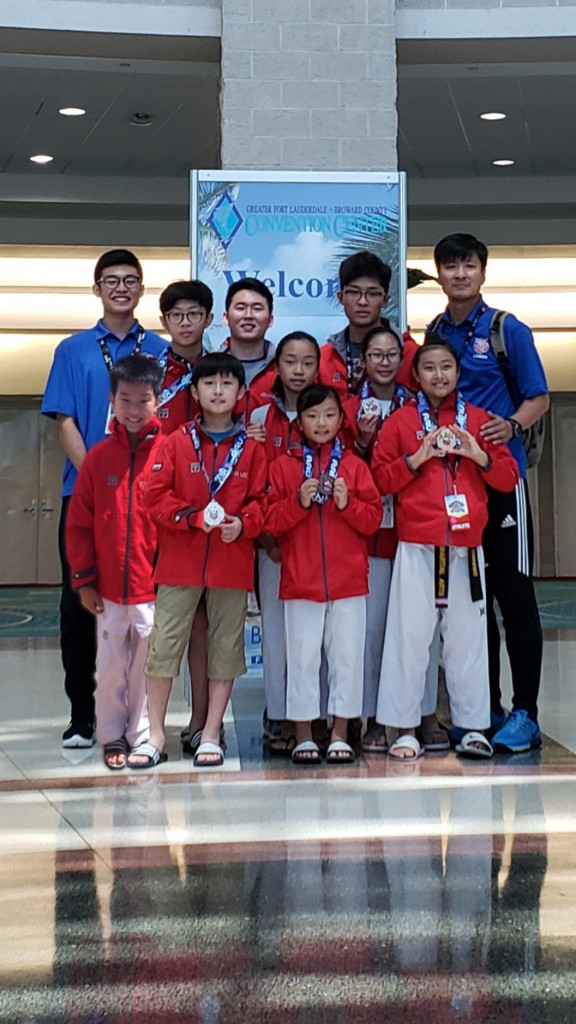 Here are the Medalists of the 2018 AAU Taekwondo National Championship. (They all competed in different age and weight groups)
Poomsae (Individual):
Innie Hwang – 1st
Justin Lee – 2nd
Lauren Kim – 2nd
Evelyn Han – 3rd
Poomsae (Team):  3rd (Brandon Lee, Lauren Kim,  Evelyn Han)
Sparring:
Evelyn Han 2nd
Jonah Moon 3rd.
Congrats to all our athletes for their hard work and accomplishments!