With news of more businesses, including our very own TKS studio, re-opening soon, we would like to share these safety guidelines with all our TKS members. These guidelines were created in accordance with those set by the state, county, and Governor's orders.
Students will enter through the back door. Parents, please walk your children around the parking lots to make sure they get to the back walkway safely.
At the end of class, students will receive more hand sanitizer before exiting through the front door. Parents, please be ready to meet them there.
A staff member will check the temperature of every student as they enter the studio.
There will be two hand sanitizing stations in the front and back of the studio. Students will be given sanitizer at the beginning and end of class.
For the time being, everyone will be required to wear a mask. In-person studio classes will not have any rigorous physical activity. Rather, we will be strictly focusing on Poomsae/Forms and techniques, while more intense physical conditioning exercises will continue to take place via our Zoom classes.
All students must have their Taekwondo uniforms on before entering the studio. Restrooms will not be in use unless it is for important sanitizing purposes.
Following the state's order of having up to 25% capacity, we ask that Parents please wait outside. We will have a Zoom feed set up during our in-person studio classes so that Parents may observe the class while outside.
All students will have their own marked spot on the training mat in order to adhere to social distancing guidelines. Classes will have up to 10 students per class.
There will be no physical contact between Masters and students. Sorry, not even high fives!
If Parents and/or students do not feel well, we strongly ask you to stay home.
 Although these past few months have been extremely difficult for each and every one of us, I believe that we must cooperate and work together in order to make our lives normal once again. Our staff and I will continue to pursue ways to better ourselves and our studio, making TKS as clean and safe as possible. Sadly, I cannot move TKS forward towards recovery as fast as I wish, but I will continue to make it my best effort to do what I can. Please stay safe, and I look forward to seeing everyone soon.
OUR MISSION
Our mission is to empower students in pursuing improved physical fitness, while also creating a foundation of self-control, focus, and leadership. TKS Martial Arts is committed to promoting confidence, endurance, and self-discipline in a fun, safe, and positive environment.  TKS Martial Arts teaches all elements of Taekwondo, including poomsae (form), sparring, breaking, self-defense, demonstration, and competition level training.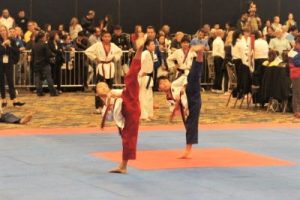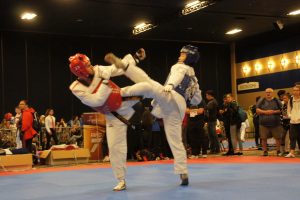 What is your story?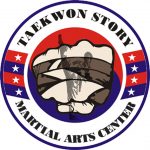 Everyone begins his or her life story at birth. Your story may include some success or trial and errors. Taekwon Story can be the foundation to success on your journey in life.
Taekwondo is a traditional Korean martial art. Taekwondo utilizes purposeful movements of the hands and feet as well as other parts of the body to develop a variety of techniques for defending and attacking. It begins with a deep commitment and respect for self and others.
Like our own life story, knowing the story of Taekwondo can help us intentionally strengthen our body and mind through hard work and diligent training.
Taekwon Story is dedicated to training young men and women to become respectful members of the community since 2013. The master and instructors work together with parents and children to help best train the student to achieve this goal and continue their journey.
Embark on your new journey with Taekwon Story!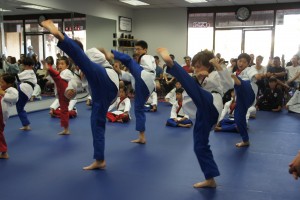 ABOUT OUR SCHOOL
TKS Martial Arts is located in Brea, California, and is proud to serve the local communities of Northern Orange County. Students from Fullerton, Brea, La Habra, and Yorba Linda gather to our Dojang to train with Master Jun Hee Lee.  TKS Martial Arts is a Dojang that teaches all elements of Tae-Kwon-Do, including poomsae (form), sparring, breaking, self-defense, and Taekwondo Demonstration (https://youtu.be/3QrI0BEF0-M and https://youtu.be/H4-kGR-euV8